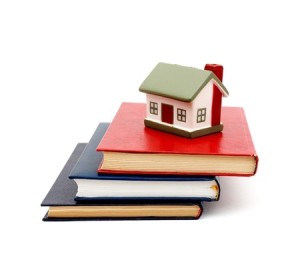 As an approved Sponsor (0054) of CalBRE License Renewal Courses for many years, we have heard many questions from licensees considering their renewal options. There is much confusion about some of the nuances of the Regulations, so I am doing this Question and Answer article.  Hopefully, it will answer some of your queries so you can advise Associates about their Renewal.
There are two categories of Renewal: First-Time Renewals, for both Brokers and Salespersons, and all subsequent Renewals. There were some Regulations in effect for Licensees getting a license before 2007, but they are now long gone.
First-Timers:  They must complete 45 clock hours of CalBRE-approved continuing education consisting of:
+ Five separate three-hour courses in the subjects of Ethics, Agency, Trust Fund Handling, Fair Housing, and Risk Management.
+ A minimum of 18 clock hours of consumer protection courses.
+ The remaining clock hours required to complete the 45 hours of continuing education may be related to either consumer service or consumer protection.
Second and Subsequent Renewals:  The only change is that for the five separate three-hour courses a licensee can substitute one eight-hour Survey Course that covers the five mandatory subjects listed above. Most Sponsors offer only the five separate courses so there is no decision, but you might look for the eight-hour course.
What is the Difference Between Consumer Protection and Consumer Service Courses?  When a Sponsor gets a course approved, it is submitted for either Consumer Protection or Consumer Service status.  What is the difference?  It is just what the names imply. Protection would be classes like Laws and Regulations, 1031 Exchanges, RPA Forms, etc.  Service would be Listing Ideas, Time Management, etc.  How does this affect you?  Make sure that you do not take too many Consumer Service classes.  Ask before you register. Obviously, you do not need any Service Classes; all the hours can be Protection.
When Can you Renew?  According to CalBRE guidelines, you may renew no earlier than 90 days before your license expires.  No early birds, they get sent back.  You can renew online using eLicensing at www.calbre.ca.gov or by mail. Renew online. If you are not online efficient have someone help you. When you renew online, your status is updated at once.  If you renew by mail, you do not know when your status is updated, and more importantly, you do not even know if they got your renewal. If you renew on time, you can continue operating under your existing license after its expiration date unless notified otherwise by the CalBRE. Just renew online.
What Happens if You Renew Late?  First, you have a two-year "Grace Period" during which you can renew, but you will pay a penalty of 50% of the normal Renewal Fee.  Plus, during the two years, you cannot work.  Miss the "Grace Period" and you will have to take the Exam again.  You do not have to retake the College Level Courses.  Can you miss this deadline and sweet talk your way to renewal without exam? In 37 years of Sponsorship I have never heard of one case of this happening, but you can always try.
Further Note:  In the official "Instructions to License Applicants" published by CalBRE there is a statement, "Salesperson licensees who are conditionally suspended for failing to provide evidence of statutory course compliance do not have a late renewal right." This does not apply anymore so forget it.
Does the Sponsor Notify the CalBRE When You Complete Your Courses?  A definite No.  The Sponsor must give you a Certificate of Completion of the course, and you use the course number on the certification when you renew online.  One problem some people encounter is that they receive a certificate and lose it. When it is time to renew, they call the Sponsor and the Sponsor is long gone out of business.  They will then need to retake the courses. Yes, companies do go out of business.
When Can You Take the Courses?  Anytime during the four years of licensure. The only rule is that you cannot renew until 90 days before expiration.
When I Buy Courses, Can I Test immediately?  No. You have to wait an appropriate amount of time. Also, when you test on a correspondence type offering, including internet offerings, you can only test on a maximum of 15 credit hours during any one 24-hour period. Why is this rule in effect? I have no idea, as it makes no sense to me, but companies have to really enforce it. No exceptions, do not even ask.
If I Am Starting On My Broker License and Have Completed Real Estate Finance or Some Other College Level Course, Can I Use this Course for My Renewal Credits? No. There is a Form RE 332 that discusses Equivalent Activity Petition, and you can request Continuing Education Credit for some real estate related course work at colleges or universities, but not for any prerequisite courses. Check Regulation 3011.4 on the CalBRE website.
What is the Grandfather/Grandmother Rule?  If a licensee is over 70 years of age and has been a "licensee in good standing" for over 30 years in California, no continuing education is required. They still must renew and pay the fees.
What is "In Good Standing"?  Again I quote the CalBRE Instructions, "A licensee in good standing is one who holds an active license that has not been suspended, revoked, or restricted as a result of disciplinary action, and has been renewed within a two-year late renewal grace, without requalification through an examination." Obviously, I disagree with this option.  I believe that someone over 70 years of age should be required to stay current if they want to continue to sell Real Estate. It is called Consumer Protection.
Secondary Note:  For many licensees including me, the date of licensing on the CalBRE Status Sheets is incorrect.  The note says that the information was taken from other records.  Be prepared to prove your 30 years and your 70 years. Public records are available and by submitting a fee and form RE293 to CalBRE you can secure this information.
How Do You Know Someone is an Approved Sponsor?  A list of approved Sponsors is available on the CalBRE Website. Public Information Line is 877-373-4542. Incidentally, Duane Gomer Education is approved for all the necessary courses and the optional Survey Course.
Couple of Other Facts:  The CalBRE may not issue or renew a full-term license if the applicant is on a list of persons (obligors) who have not complied with a court order to provide child support payments, and this includes all Counties of the State. There is a 150 day make good period. Also, if a licensee's name is included on the list of the 500 largest tax delinquencies from the State, no issue, no reactivate, no reinstate, no renewal, and instead a suspension.
So many rules, so many regulations.  If you have any questions, please call Duane Gomer Education at 800-439-4909 or visit www.DuaneGomer.com or email [email protected] or come visit us at 23312 Madero, Mission Viejo, Ca. 92691.  See you in class.
  .