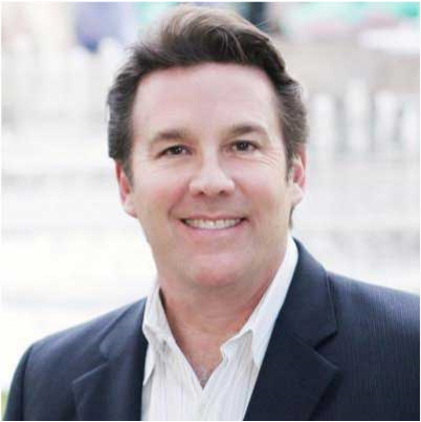 For many years I have been writing a series, I Meet The Nicest People. Today, I'm pleased to highlight Don Currie, Co-Founder and President of HighTechLending of Irvine, CA. He is definitely one of the nicest.

Don Currie and Erika Macias established HighTech in 2007 after many years of experience at Impac Lending. With over 100 originators, 200 staff, and 40 branch offices they are a leading producer of both forward and reverse mortgages. They are recognized as a top ten producer of reverse mortgages in the United States and number two in California for producing reverses.

He graduated from Reseda High School in the San Fernando Valley and went on to attend CSUN earning a degree in Business and Real Estate. Following graduation he segued straight into the lending business. When asked his motivation for selecting Loan Origination, he said he had grown used to eating. 

High Tech's mantra on lending states: "…our winning strategy consists of a carefully crafted blend of excellent price, niche product offerings and exceptional customer service. This concept combines the winning combination: paperless loan process with automated underwriting. This new process allows HighTechLending and our customers to Partner at the Point of Sale. The day you start processing your loans, we begin closing them."

Don shared with me that the Reverse Mortgage market is not utilizing the full power of technology. Companies and individuals should become more aware of the opportunities available to them. He quoted a new mantra, "Putting Technology in Reverse." He went on to say there should be more teaching and listening in the business – honesty, integrity, and diversity are so important.

I asked Don for a few 2022 predictions to highlight in our Continuing Education Textbook and here is what he offered:

Number of Reverse Mortgages in 2022? "I believe that 2022 will witness more RMs than 2021. The rising interest rates will probably cause a contraction in the number of forward mortgages, and Rm's will become a possible alternative."
Popularity of Refinances? "There should be more Refi's.The recent increase in home prices, the increase in the lending limit, and other increases in equity should be factors. Plus the homeowners are familiar with the procedures and happy with their loans – the low hanging fruit."  Reverse Mortgages for Purchase? "The percentage of reverse mortgages compared to the total number of forward loans originated is low. And the number for purchase is a low percentage of RM totals. Not a lot of purchase loans being made."

Thank you, Don, for your time. It is truly appreciated. Have a booming 2022!