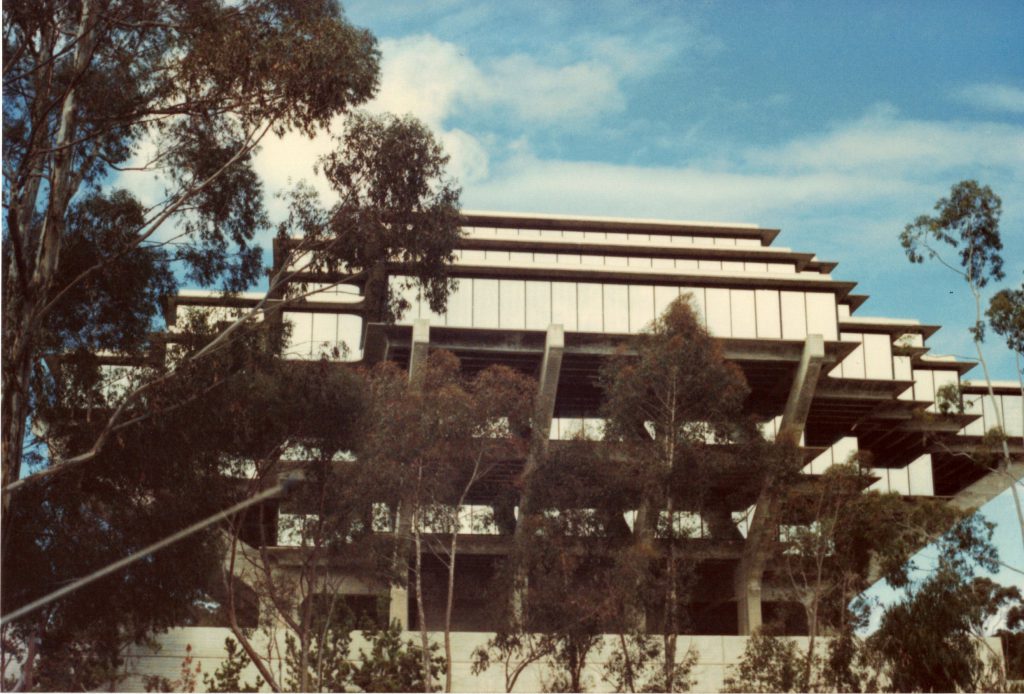 UCSD Enrollments
Well it did not quite hit 43,000. Fall enrollment hit 42,875 smashing the previous record by 2,392. A lot of people want to become Tritons. 
To compare, here is some other data about school enrollments (this information is from internet sources considerable reliable but not indisputable).
UCLA 44,371
USC 49,500
Berkeley 45, 017
UCI 33,467
The Ohio State 61,677
UCSD was supposed to hit 42,400 in 2036. These are a touch early. They have 26,000 more students than Stanford and 7,300 more students than San Diego State University.
And a Blue Line Trolley station will open on campus next month; it will go as far south as San Ysidro.
This rise in enrollment does bring problems, one major one is housing. Not enough and students are moving in together in local apartments. Others include parking, long lines for transit and dining halls, etc.
One reason for the growth of UC's La Jolla and Irvine campuses is that they do have room to grow. Also, they train students for two of California's largest industries, biotech, and life sciences.
We have a grandson, a senior, at La Jolla and we love the school. Check it out and stay overnight in La Jolla. Try the Grande Colonial Hotel. See you around campus.