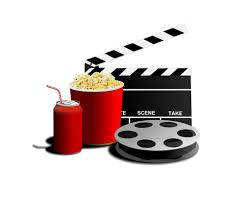 Everyone is a movie critic, as I believe I am. Some use thumbs-up, stars, checks, numbers, but I will just say, "Should you watch or not watch a movie"?
MCFARLAND; This small farm town just north of Bakersfield made the papers some years ago when a bunch of the students who worked the fields won the California State Cross Country Championships. I remember following them at that time.
The movie stars Kevin Costner and Maria Bello. Costner loses a coaching job in Boise and ends up in MCFARLAND. He notices that some of the young men in a PE class were really great runners, and the rest is history.
You might feel a cheer or even a tear, but I liked it. I particularly liked the after-credits that showed where these runners ended up. Also, one of the questions I always ask job applicants is, "Who should play you in a movie"? I guess that Jim White and his wife should be happy with Kevin Costner and one of my favorites, Maria Bello.
Verdict: Watch it and watch it with your family. Yes, a movie that you can watch with your family.