The status of the real estate market is critical to inform your curriculum and marketing strategy — as well as give the ability to prepare for the developing educational patterns of tomorrow
In the April 2023 MSU, we cover:
California's monthly home sales volume, which hit a historic low in January 2023;
mortgage interest rate movement, with FRM rates expected to fall back in 2023; and
the ARM-FRM crossover, which makes riskier ARMs even less appealing for homebuyers seeking to extend their borrowing capacity – eliminating any lingering price support present before ARMs exceeded FRM rates.
The MSU is published monthly — available at no charge to purchasers of RPI books. Both versions of the MSU are yours to use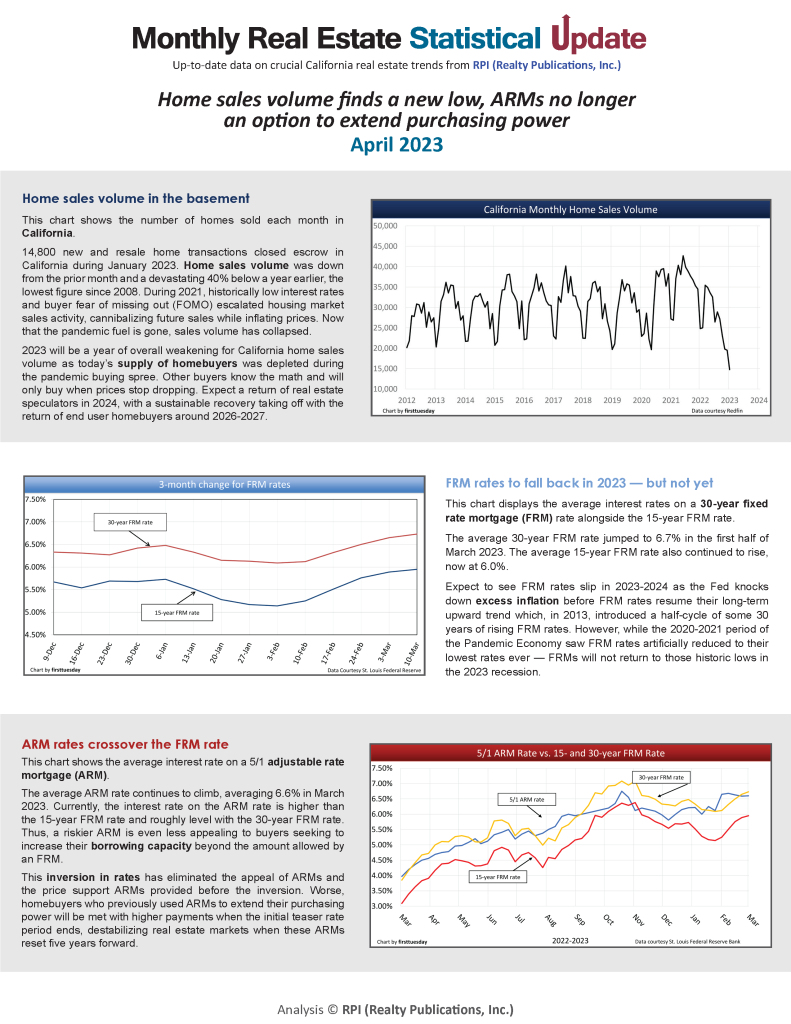 Download the customizable PDF version of the April 2023 MSU to share the latest market stats with your office and clients.
Plus, download Adobe Acrobat Reader to personalize this MSU with your image/logo and contact info — free!