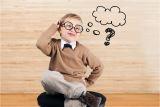 YOUR Topic Here
For you aspiring writers who have some great ideas. I would like to publish one article from our readers in a future email. It would be placed in our emails to real estate licenses, MLOs and notaries, our two Facebook Pages, and on our blog.
It should be about a current real estate topic, be of common sense length, not be political and be well-written. One submission will be selected. Be sure to include how you would like to be identified. The deadline for submission is September 15, 2021.
We believe that many of you have some great thoughts and great insights into the real estate market. Let's get your ideas out there. Thank you in advance to our writers.