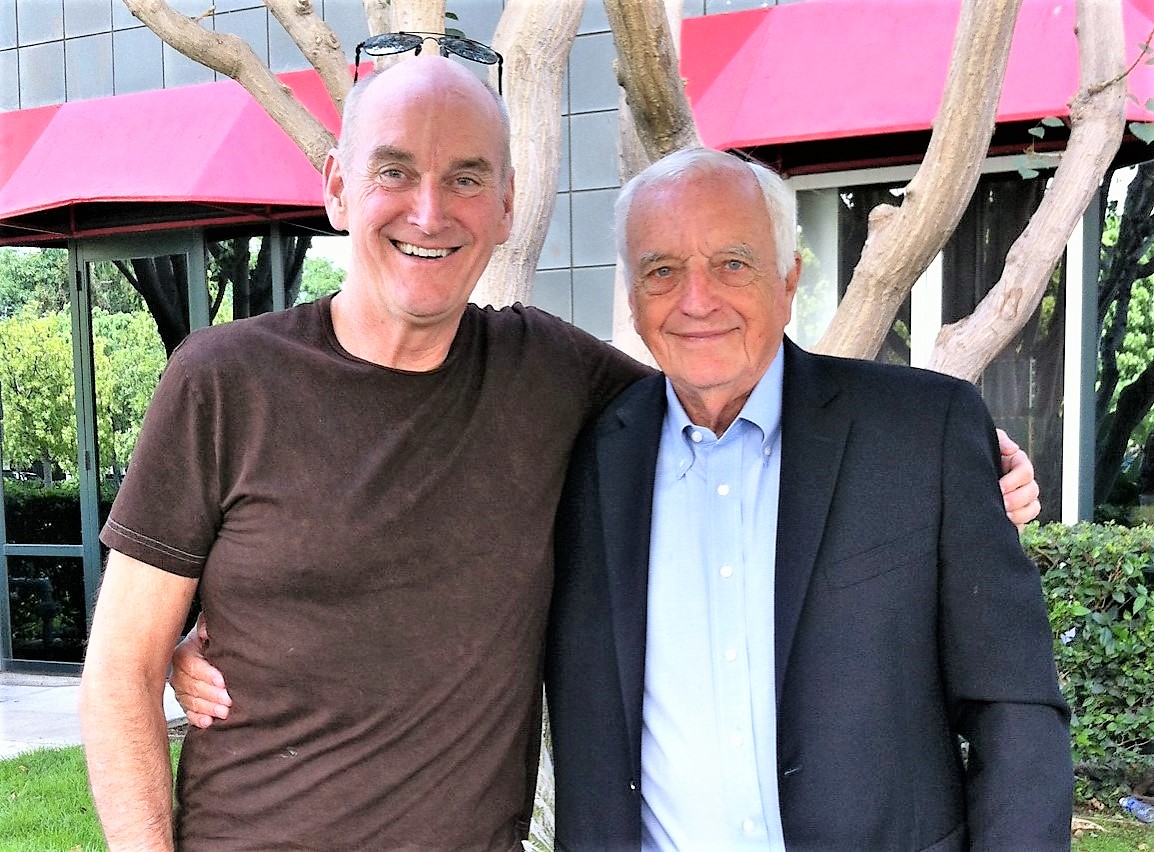 This is Todd Duncan and Duane Gomer at Lunch in Costa Mesa
Following is a description of Todd from one publication, and I could not list his accomplishments any better.
However, in my mind, his biggest accomplishment is marrying Debbie Morris, a true friend (I met her when she was 16 and living in beautiful downtown Flintridge) and daughter of my long term friend Hal Morris (first instructor ever hired by Duane Gomer who went on to much greater heights with TV shows, etc.)
Todd Duncan is an American Author and Speaker
"He founded the The Duncan Group, a mortgage sales training and consulting company, in 1992.  According to CNN, Todd Duncan is "the Tony Robbins of the mortgage industry."
He is the author of 17 books, including the New York Times Bestsellers
Time Traps: Proven Strategies for Swamped Sales People
High Trust Selling: Make More Money In Less Time with Less Stress
His newest book, The $6,000 Egg: The 10 New Golden Rules for Customer Service deals with fostering client loyalty and generating referrals.
Todd Duncan Was Listed in the Top One-Percent of the Industry by the Time He Was 27
In 1992, he founded The Duncan Group.
Todd Duncan is also the host of the annual Sales Mastery event, which has been running for 24 years. Over 50,000 loan officers, real estate agents and business entrepreneurs have attended the seminar."
More information will be coming soon on his next Sales Mastery.