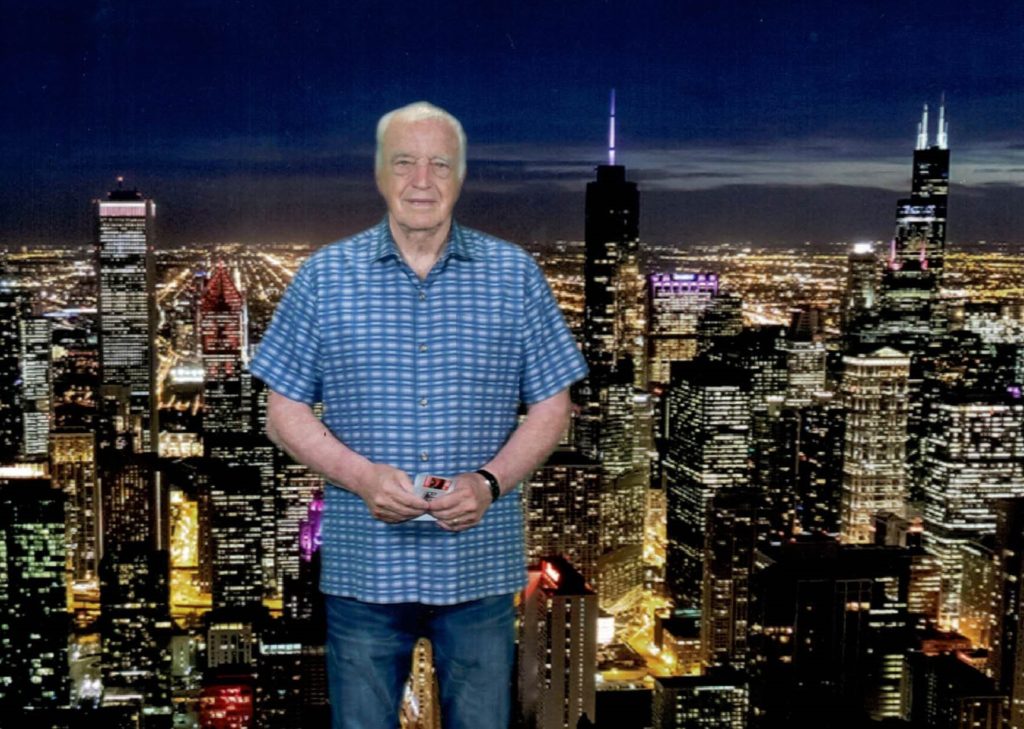 John Hancock Tower
I posted this photo on Facebook a few days ago, and many people knew the answer. In front of a green screen, but it was on the 94th Floor of the John Hancock Tower on Michigan Blvd in Chicago, Chi-Town, Windy City, the toddling town, etc.
Michigan Avenue
The Magnificent Mile on Michigan Avenue is magnificent. It is a great place to spend a few days.  I have been through that town on the Outer Drive so many times, Racine Wisconsin to Indiana University and back for four years, going home and back.

By the way, Michael Jordan's Steak House is also on Michigan Avenue near the river.