New Ethics Requirements for NAR Members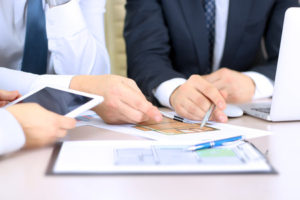 There is a new Ethics regulation implemented by the National Association of Realtors that has not been widely distributed.
I heard about this latest change from our instructor, Judy Wagner, who heard about it from someone at her Association. Thank you to our Speaker of the Year.
#1–Who must take the extra Ethics classes?  All Realtors®. This is an NAR rule, so this does not affect California Licensees who are not Realtors®. There is no exemption for this requirement for Realtors over 70.  Therefore, please do not call the California Bureau of Real Estate; they have nothing to do with this new requirement.  
#2–If I take an Ethics Class every four years to renew my license, will this count for one of the classes? Yes, but do not take the Survey License Renewal Course in lieu of taking the six Mandatory courses.
#3–Why did NAR do this? I do not know, ask your NAR Directors at your Association.
#4–Who is responsible for notifying NAR? It appears that Realtors must report their class to their local Association, who then notifies NAR.
#5–Can I take a class from someone other than NAR of CAR? Yes, you can take your classes from a Proprietary Provider (translation-Duane Gomer Education). Our courses qualify as they are approved by the CalBRE.

#6–When will I have to take them? The rule is that you must take an Ethics Class during every two year cycle. The first cycle is set as January 1, 2017 to December 31, 2018. Then, the second cycle by logic will be January 1, 2019 to December 31, 2020.
#7–Does the date of my license renewal have any bearing on this? No. It is when you take the actual classes.
#8–My license renews during the first cycle. Take an Ethics class during the first two years. Then wait until 1/1/2019 to take another Ethics Course.
#9–My license renews during the second cycle. Be sure you complete three hours of Ethics during the first cycle even if you do not take the other 42 Hours to renew.
#10-Will Duane Gomer Education offer these classes? Of course!
#11-Will I receive any reminders to take the Ethics course? We intend to send a note to everyone in our database of students on December 1, 2018 asking you if you have taken an Ethics class during this time. We will ask you to reply that you received the alert and have completed the course, otherwise we look forward to helping you register for the class.
#12-Shouldn't you do this sooner? We will also send it out earlier, but we will give a final alert as above as you may be surprised that some Realtors do not always plan early. We will title that email, "The Procrastinator Special". The course will take three hours, not three days.
#13-What happens if I do not do it on time? Your Realtor membership will be suspended and that includes all aspects. The suspension will run for two months or until the course is completed. After two months, your membership is terminated.
#14-Where can I get more information? I went to Realtor.org and put in the search bar, "New Ethic's Requirements" and a large Q&A appeared.
#15-For More Information or to Get Your First Cycle Completed: Contact Duane Gomer Education at 949-457-8930 or [email protected]. See you in class.