Your Monthly Statistical Update (MSU) for May 2023 has arrived
Each month the MSU features three interrelated charts, presented both in a dynamic video as well as a PDF. Collectively analyzed, these charts provide you and your students with insight and practical expectations about the future
The status of the real estate market is critical to inform your curriculum and marketing strategy — as well as give the ability to prepare for the developing educational patterns of tomorrow
In the May 2023 MSU, we cover:
the yield spread, which recently hit its lowest level in decades, signaling a recession is imminent in the second half of 2023;
annual employment change, which continues to narrow, suggesting a negative turn is approaching; and
the influence of buyer purchasing power on home price movement, as catapulting interest rates cause sellers to bow to pressure – and prices to fall.
The MSU is published monthly — available at no charge to purchasers of RPI books. Both versions of the MSU are yours to use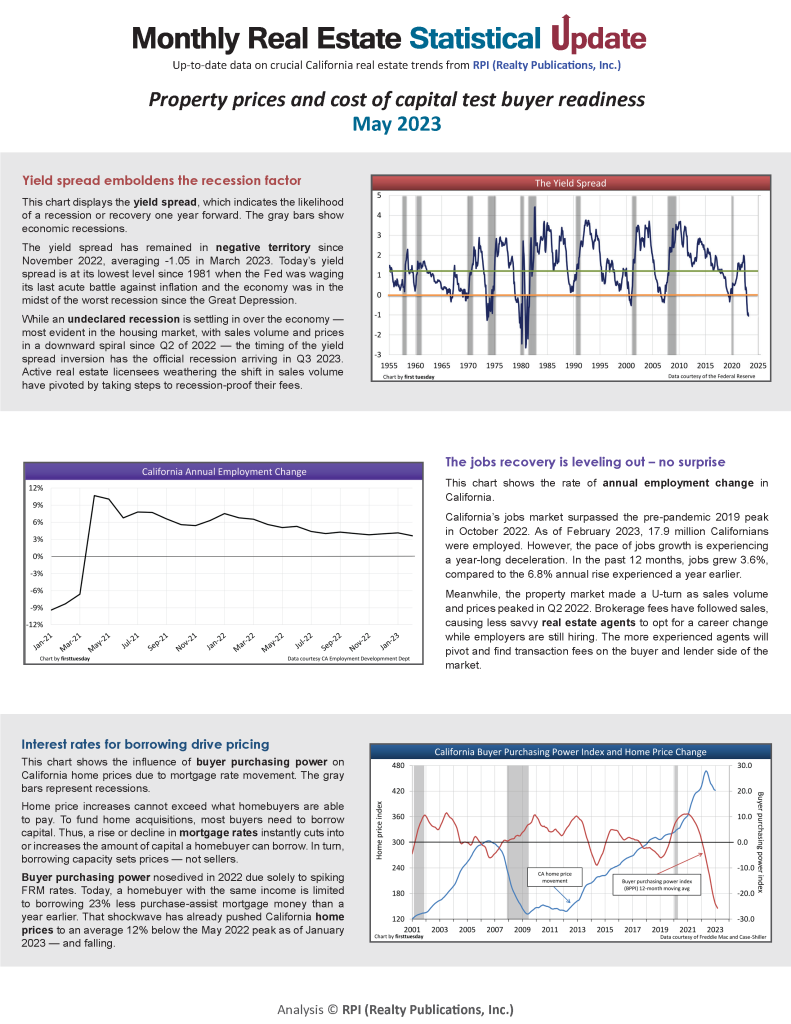 Download the customizable PDF version of the May 2023 MSU to share the latest market stats with your office and clients.
Plus, download Adobe Acrobat Reader to personalize this MSU with your image/logo and contact info — free!