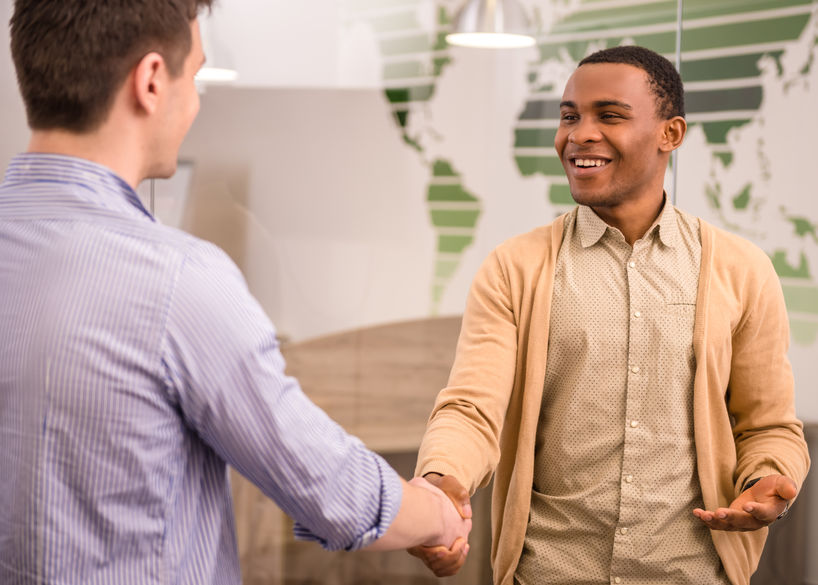 Points of First Contact
Just finished a CAMP Conference in Coronado.
It reminded me of a course that I was required to attend at Indiana University before I could graduate with my BS in Production Management.
The Course Was "Introduction to Interviews"
And I believe that the course was a major reason for many years that IU had outstanding rates in the caliber of senior interviews when the recruiters came.
It Sure Worked For Me
My senior year, I applied for a paid Accounting Internship with both Price-Waterhouse and Lybrands, Ross Brothers and Montgomery. You worked at the CPA firms from Christmas to March 15th, got college credit, and came back with some money and finished your senior year.
Then, I received an appointment as a teaching assistant at UCLA. For the summer, I applied for a paid Internship with General Electric and got one in Milwaukee about 20 miles from my home in Racine.
At All Times, I Felt Prepared And Confident In The Interviews Because Of The Prep IU Gave Us
They stressed having the concise pithy resume, dress as you should as a college student, and do research on the position before going into the room. What I remember is the discussion about the first ten seconds.
There Is Such A Thing As A First Impression, And Yours Better Be Good
Eye contact, smile, be verbal, but not too verbal, and be ready to shake hands. And you were taught how to shake hands.
Follow the senior person's moves and extend when they extend. Hope your hands are dry. Full handshake. The right amount of pressure. Maintain eye contact until you step back.
Then, for a couple seconds, drop your eye contact so they can check you out. Watch and wait for all verbal and body language comments.
Be ready for the expected questions, and have some of your own.
The One Major Problem That Many People Mention About Handshakes
It is a "limp fish."
No pressure and no grip. Or they grip your fingers.
When someone gives me that type of handshake, I seem to automatically say, "Thumb to thumb" and shake with the proper pressure.
Just do the handshake over.
Do it all right, the next step is to wait for the offer.
There Is One Question That I Still Remember
This was a tense interview years ago in Germany. It was a job above my pay grade and in a new field for me, Data Processing Management.
The very intelligent Headman asked me,
"Do you expect to make the Air Force and Army Exchange Services your career?" 
I said,
"Sir, I an very interested in this position, but how would I know the answer to that when I have not yet worked here."
Later, Mr. Mathews said that he really liked that answer as he mentioned when I got the job as Director of Data Processing, as a GS11 and was 28 years old.
And no, I did not make the Exchange Service my career.