Academy Awards are Coming Up.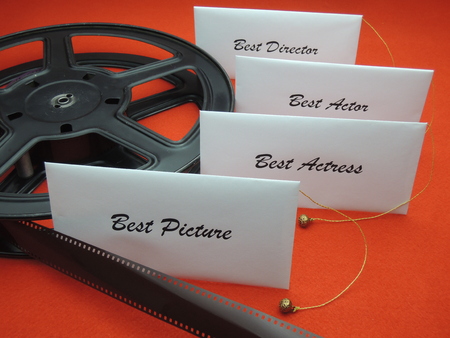 Get Your Ballots Ready.
A quick reminder of the nine movies nominated: Hell or Highwater, Hacksaw Ridge, Fences, Lion, Moonlight, Arrival, Manchester by the Sea, Hidden Figures, and La La Land.
The movie that is expected to win at this stage of the season is "La La Land". This is a musical about life in Hollywood.  As I have said before, do not be late. The dance scene at the beginning with hundreds of stalled cars on the 105 Fwy on ramp is a classic. If you have seen the movie poster, those dancers have altitude, they can really leap. Best dance, since the house building fight in "Seven Brides for Seven Brothers".
I have been told that you can rent or buy 4 of the 9 movies on Amazon or other outlets already. Hell or Highwater (Jeff Bridges is outstanding), Hacksaw Ridge (Mel Gibson's violent war movie), Fences (Denzel), Arrival (Amy Adams scfi).
Comments on the Actors/ Actresses: They can engrave the names on the trophies for Viola Davis for Best Supporting Actress and Emma Stone for Best Actress. For men: Casey Affleck won the Golden Globe and was a strong early favorite, but Denzel just won the prestigious Screen Actors Guild Award.  Supporting: The Golden Globes was won by someone who was not even nominated for the Oscars. Jeff Bridges was an early favorite, but Mahershala Ali from Moonlight won the SAG. I look for Denzel and Ali to win. Not a guarantee, but the best bet.
See you at the movies. The balcony is closed. (My list of what I have seen this year in order: Hell or Highwater, Hidden Figures, The Accountant, Lion, La La Land)