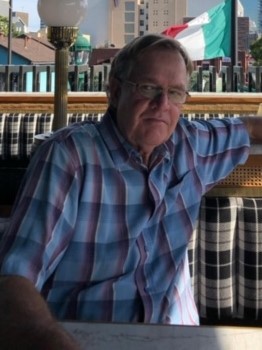 Best in the West
Periodically we like to highlight some of our outstanding and long standing instructors. Today, Mr. Speaker James E. He is a true winner and we are so fortunate to have him working with us and for us. Best in the West.
Jim went to high school in Ashley, North Dakota and was a point guard on a team that got to the State Championships. Go Mustangs. Then, the Navy and he served on a ship in the Blue Waters off Vietnam. Anchors Away. Next, a degree at San Diego State, once an Aztec always an Aztec. Then, on to MLO and to instructing. DGI forever.
Today he lives with his wife Kathie in Escondido, CA where they raised five children. He is a successful Mortgage Loan Originator. Jim does and he teaches.
How We Met
I met Jim when he attended a renewal class in Carlsbad at Pea Soup Andersons many years ago. We talked about teaching possibilities. When the Dodd-Frank Act passed and required MLO's to pass exams and complete eight hours of continuing education every year, Jim was a perfect choice to do these courses.
He started at the very beginning in 2010 when we were giving classes to assist current DRE licensees to pass the NMLS exam. Then we moved into Continuing Education courses, Pre-Licensure 20 Hour Courses and continued the Crash Test Prep Class. Jim teaches them all.
Jim gets extremely high ratings from his students and the course sponsors. But most important to me is that he gets rave reviews from my staff for his cooperation and attitude. They love him.
Our Instructors
We are a boutique company and cannot afford to work with Prima Donnas who require too much care. Prima Donna are two words that would never be in the same sentence with Jim Eszlinger's name.
Our mantra to our speakers is, "Do the course so you get invited back." Jim works with many, many offices where they want him to come to their office each and every year to give the class to their originators. . And he gets invited back and gets referrals to other offices. All I can say is, "Keep up the work Jim, it our pleasure to call you our instructor and our Speaker of the Year".
In-House Seminars
Anyone in San Diego County or Orange County who wants a seminar at your office: Find 20 people and call our office, and be sure to ask for Jim Eszlinger. You will be glad you did.
Jim and I will sure be glad you did.
LIVE is better. Enjoy your renewal and learn. See you in class, avoid those long periods on a computer.