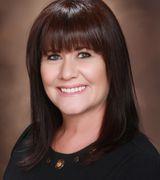 Speaker Highlight
Judy Wagner, Speaker of the Year for DGE, did an Exam Prep Class recently and these are the type of comments she always receives. Another satisfied class by JW.
"I took your amazing crash course Saturday. Thank you again for all your help. Your crash course help build so much confidence by breaking down key principles into ways I could remember. It help me retain information, learn testing principles to help me on test day. I couldn't have passed without your help and Duane Gomers Education. You guys are amazing and anyone who take this course and the crash course will have no problem passing the exam. "
"I took your Friday online Duane Gomer seminar and simply wanted to reach out and let you know I thought you did a superb job. Teaching for that long a duration is no easy task and you did it with ease and diligence. I benefited greatly from the time and am in the midst of studying per your guidance as I write this note."
"I'm the 8 month pregnant participant from your class last Friday – you were right! I passed! Woohoo! Thank you for your help! Your class was so helpful!"
See you in class.