Nothing more needs to be said. It is an interesting read by Renae Merle from The Washington Post.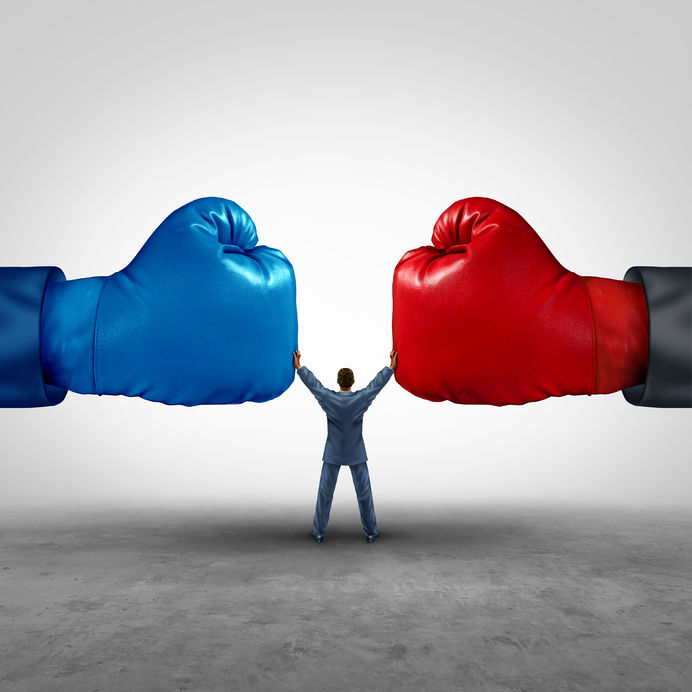 Richard Cordray Defends CFPB Arbitration Rule Amid Speculation He Plans To Run For Ohio Governor
Richard Cordray, the head of the Consumer Financial Protection Bureau, went on the offensive Tuesday to publicly defend an agency rule that has roiled Wall Street by allowing consumers to band together and sue their banks.
The "arbitration rule" takes aim at the fine print in many of the agreements that consumers sign when they apply for credit cards or bank accounts. These agreements typically require customers to settle any disputes through arbitration in which a third party rules on the matter. A new CFPB rule would weaken a company's ability to make arbitration mandatory, allowing more people to file or join a lawsuit to press their claim.
"In truth, by blocking group lawsuits, mandatory arbitration clauses eliminate a powerful means to get justice when a little harm happens to a lot of people," Cordray wrote in an opinion piece he authored in the New York Times.
Arbitration is shaping up to potentially be one of Cordray's last major battles as the head of the CFPB, a watchdog agency established after the Great Recession to police the financial sectors' interactions with consumers. The agency — and Cordray — have been in the crosshairs of Republicans for years. The agency needs to be reined in and become more accountable to Congress, critics say.
In defending the rule, Cordray argued it might cost banks $1 billion a year, compared with the record $171 billion profit the industry made last year.
"It is the height of hypocrisy for companies to say they're helping consumers by closing off the very same legal option they use when they've been wronged," he said.
Republicans in the House passed legislation to block the rule last month, and the Senate is slated to take up similar legislation after its August recess. Critics say the rule helps trial attorneys more than consumers.
Cordray's critics have turned up the heat amid speculation that he plans to run for governor of Ohio, where he once served as state attorney general. Cordray, whose term doesn't end until next year, should resign now if he plans to run for political office, his critics have said. He is one of the last remaining agency heads left from the Obama administration.
In an April hearing, Rep. Jeb Hensarling (R-Tex.), one of CFPB's chief critics, pointedly brought up Cordray's rumored political ambitions.
"[I'm] surprised to see you here in that, as you well know, there have been many press reports saying that you would have otherwise returned to Ohio to pursue a gubernatorial bid. Perhaps the rumors of your political aspirations are greatly exaggerated," Hensarling said.
Cordray, who has repeatedly declined to discuss the matter, had no comment for this article, according to an agency spokesman.
Despite being noncommittal, there is already a website opposing his candidacy. The site, www.cordray2018.com, initially appears to be pro-Cordray. It features an "Cordray for Ohio" slogan at the top and a large picture of the Democrat.
But then the site attacks Cordray and calls the CFPB "one of America's most corrupt government agencies."
"The CFPB … doesn't answer to Congress and it has been plagued by SCANDAL during Richard Cordray's reign," the site says. "In 2018, Richard Cordray is expected to run for Governor of Ohio, But before he leaves the CFPB he rushed through new rules that will MASSIVELY benefit his trial lawyers friends."
Link to original story

:

https://www.washingtonpost.com/news/wonk/wp/2017/08/22/richard-cordray-defends-cfpb-arbitration-rule-amid-speculation-he-plans-to-run-for-ohio-governor/?utm_term=.3a97cce62932