Each month the MSU features three interrelated charts, presented in a dynamic video as well as a PDF. Collectively analyzed, these charts provide you and your students with insight and practical expectations about the future.
The status of the real estate market is critical to inform your curriculum and marketing strategy — as well as give the ability to prepare for the developing educational patterns of tomorrow.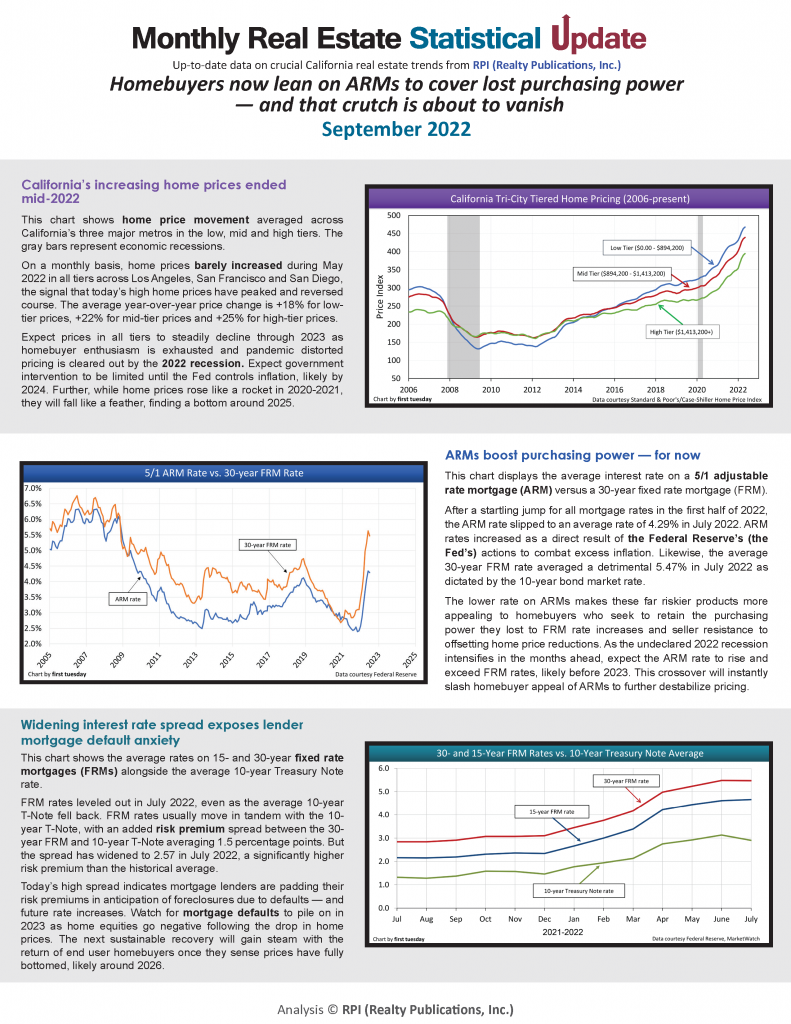 Download the customizable PDF version of the September 2022 MSU to share the latest market stats with your office and clients.
Plus, download Adobe Acrobat Reader to personalize this MSU with your image/logo and contact info — free!