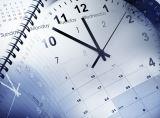 To MLO's – WIN A FREE CE CLASS!
Now, our planning begins for 2020, and we are asking for your advice and recommendations to make our presentation even better. Please respond to the email so we can utilize your input. To MLO's – WIN A FREE CE CLASS!
Drawing for an 8 Hour LIVE MLO CE Course
If you reply to this email/Facebook post/blog post and answer these questions, you will be placed in a drawing for an 8 Hour LIVE MLO CE Course.
Most Important: Which topics would you like covered under the four sections of Ethics, Federal Law, Non-Traditional, and the one hour Elective. Some possible topics are (indicate if you like or don't like, add others if you have any ideas.)
Freddie and Fannie and FHA
Mortgage Fraud
Proper Advertising and Promotion Procedures
Recent Enforcement Cases
Loan Officer Compensation
Money Laundering
High Priced and Hard Money Loans
New Changes to Reverse Mortgages
Disclosures; TILA and RESPA
California Foreclosure Regulations
New Seller Financing Regulations
Trust Fund Problems
Qualified Mortgages
Service Company Changes
Red Flags
Which ending to a course do you prefer?
Written exam
Class project
Number of breaks preferred: For example with an 8:30 a.m. start and one hour lunch:
Two breaks in morning and two breaks in the afternoon, and dismissal and 4:50 p.m.
Three breaks in morning and three breaks in the afternoon, and dismissal at 5:10 p.m.
Four breaks in morning and four breaks in afternoon, and dismissal at 5:30 p.m.
Lunch Break:
30 minutes
45 minutes
60 minutes
Would you be interested in:
Saturday classes
Sunday classes
Class split into two sessions
Type of Instructor Presentation:
Written outline
Power Point
Written outline with fill-in spaces
Possible new locations:
Cities in California
Cruise
Other
Which month should we start live courses each year?
Ideas to improve your seminar experience.
Recommendation to improve Instructors performance.
Any other topics not covered.
See you in class.