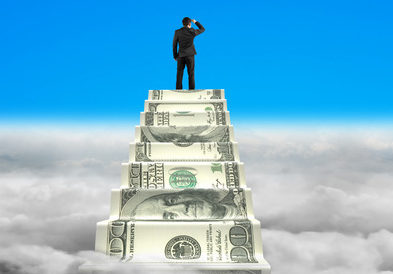 Yes! You Should Become a Broker.
We have mentioned our Broker courses many times in our emails.  Now, let's say that you want to consider it. What do you have to do?
You must complete 8 college-level courses. Most real estate licensees completed 3 of these courses when they got the sales license, so if you did the same you would only need to complete 5 more. Most licensees passed their 3 salesperson courses with the greatest of ease, then studied, and passed your sales exam. You know the drill. It wasn't that difficult for you, was it?
This is basically just as simple. Just with 5 more courses. The courses are best taken by home-study. Do you want to attend 15 weeks of classes at a Community College for each class? That is 45 nights of night school.
Wrong path.
Instead, take them by home study, either online or with a book, and then get ready for the test.
Latest Stats:
About 50% of Salespersons taking the Broker exam fail. However, if you take our One Day Prep Course, your chance of passing increases immensely. If you do not pass the exam after two tries, we will refund your money. So far, I do not know of any refunds this year.
The Program:
Sign up for the five courses (we have payment plans too). Pass the online, multiple choice, open-book exams with a grade of only 60% or highter. Then, take our One Day Prep Course.
Someone asked the other day, "I have heard about other schools that have way more classes and a two-day review."  Yes, many do. We have found that with only one day, we have very high passing rates.
If there are more days of classes, common sense tells you that they have to cost more. Why study more in a classroom, when these classes do not help you make money, they only help you pass some state requirement and then pass the EXAM.
Perhaps some of the reasons why we have high passing rates are outstanding experienced instructors, three excellent textbooks, and over a thousand practice questions to pass the three required courses.
For the Exam Prep:
We have our one day LIVE course, simulated state EXAM questions, glossaries, online flash cards for repetition, live staff to help you with any questions, and again, online flash cards to really help you remember.
You all have passed the sales EXAM so you know that you can do it. Now, it's time to take command of your time, get the Broker license and be one of the few, the educated, the successful.
BTW, you should see the emails and texts we get after our students pass the first time. They are really proud, happy, and ready to move on to higher levels.
See You In Class
Call 800-439-4909, as there can be many different situations for someone to understand.
For example many people have forgotten exactly which classes they took for the sales license, and we can help you find that information.
Will any of your college courses sub for the 5?
What classes have the best information to help pass the exam?
How can I pay in installments?
How long do I have to wait to take the home study exams?
Should I sign up for EXAM only or for EXAM and License when I register with CalBRE?
What happens if I fail, can you help me?
BTW, the answer to the last one is Yes.